Mental Health Routines and the Real Meaning of Self-Care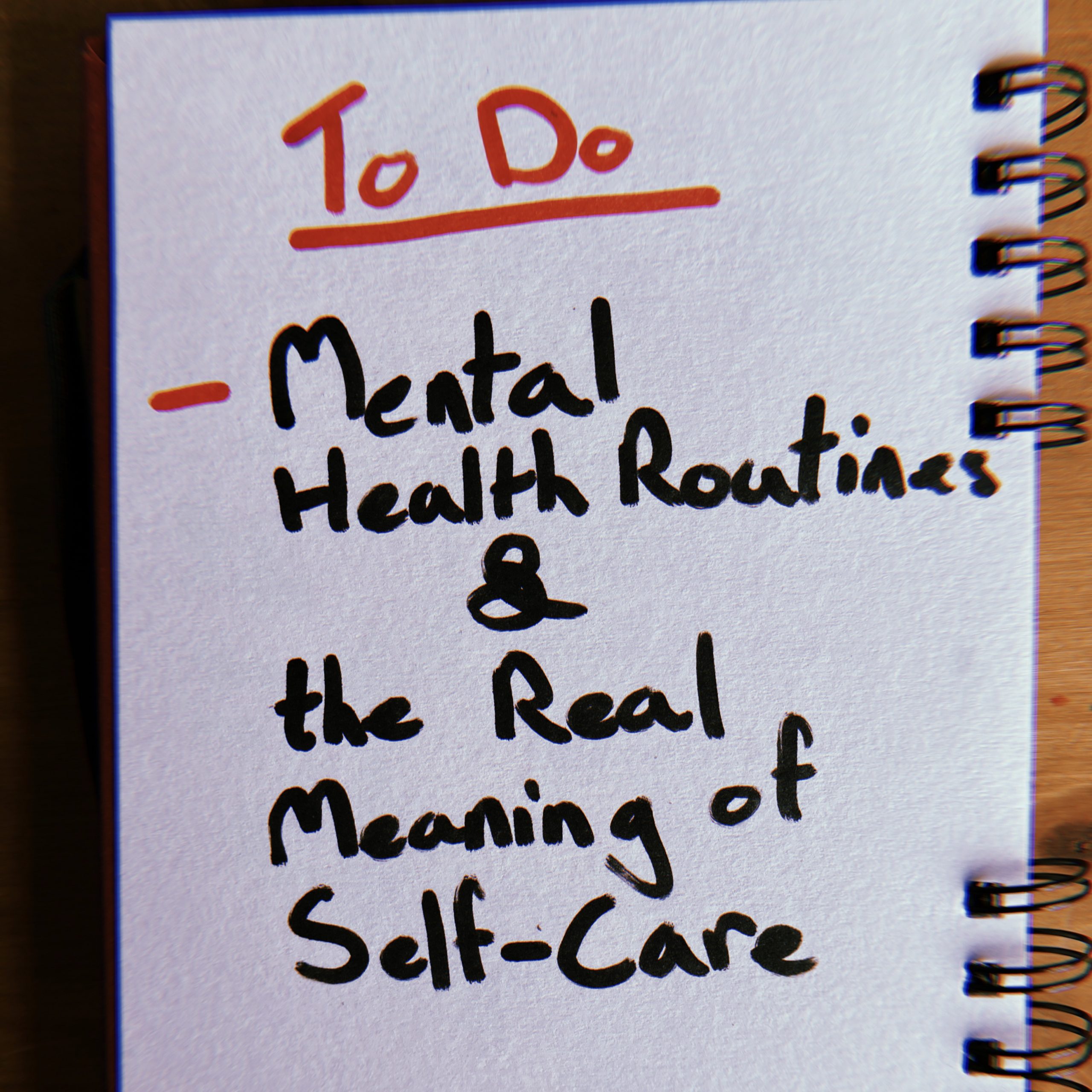 Back in October I gave a talk on the importance of mental health routines to some of the students and staff members in CIT. Due to the virus I gave this talk over a Zoom call, and because of GDPR related things, it wasn't recorded.
I only realised this week that I've never directly talked about mental health routines here. I've only mentioned them in passing.
So today, we'll talk about that.
To give some context, a mental health routine is a list of daily activities and tasks that you do to ease and improve your mental well-being. If it sounds like a strange notion, that's because we're used to thinking of health as a solely physical characteristic.
If you think about it, you definitely have a physical health routine, but your mental one might be a bit vague. Luckily, both routine sets overlap, as what benefits the body often benefits the mind and vice versa.
Your physical health routine might look something like, getting enough sleep, eating properly, exercising daily, drinking enough water etc. All of these sorts of activities are both good for your physical health and for your mental health. When constructing your own mental health routine/check-list, it's essential that all of these activities are included.
However there are some things that are exclusive to your mental health routine. Spending time with people you care about it a huge one. Making effort to see and spend meaningful time with friends and family is absolutely fundamental to maintaining your mental health. This is why we tend to get low when we spend prolonged and unwanted time alone.
Other aspects of my own mental health routine include activities that are specific to my interests which induce a sense of flow. Flow is that feeling you get when you're totally immersed in something, where you don't think about anything else and time seems to zip by.
Some of these activities include reading, writing, and meditating. Because I know these things ease my mental health, I try to spend time doing each every day. Everyone will have different activities that induce flow for them.
What's important is that you try and incorporate them into your daily routine, so that you can benefit mentally from them more often.
Your physical and mental health routines overlap in a lot of ways. This is because health isn't a dichotomy. You don't have one part of your brain for mental well-being and one part of for physical well-being. They're intertwined and one in the same. This is why you feel good when you exercise, and why you feel like crap when you don't.
'Self-care' is misconstrued as this notion that we should allow ourselves excuses and take the back seat. Although days-off are essential, this is the not the premise of real self-care.
Self-care is doing things that you know you ought to do. Going to the dentist is self-care. Exercising every day is self-care. Being accountable for yourself is self-care.
You should approach your mental health the same way you'd approach having to take care of another person. If you saw a person that you're responsible for suffering, you wouldn't just allow it to continue. You'd make sure that you did everything you could to better their situation.
Self-care is treating yourself the exact same way, even when you don't really want to. Most days, I don't want to go running, but I'm always glad I made myself do it when it's over.
Drink water,