2022: A Mental Year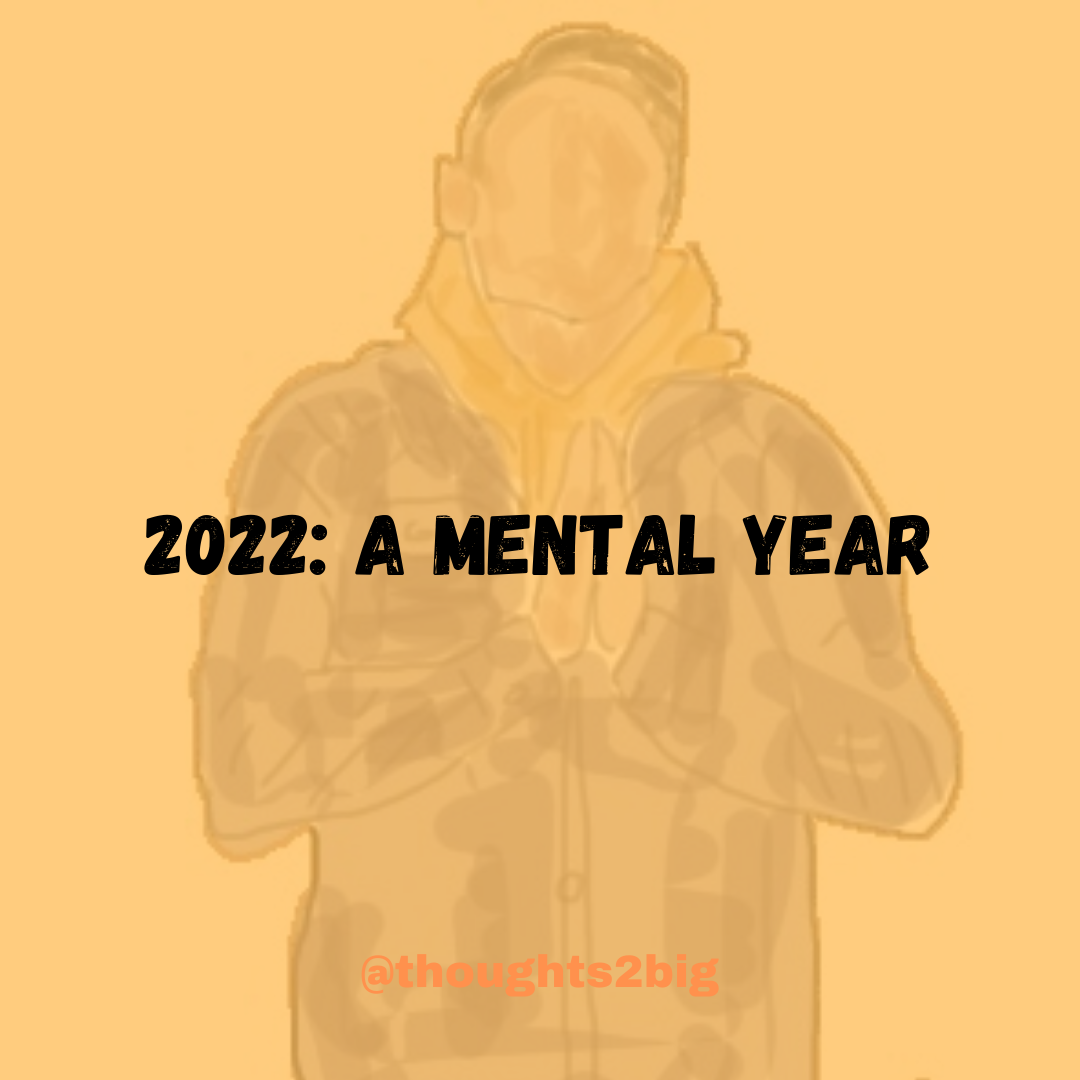 It's been quite a year.
This will be my last post before 2023. Next Sunday is Christmas, and the one after that is New Years Day. So I'll take a small break before we kick into it again, if that's alright with you.
2022 has been a year of drastic change. Many thing shave happened – some bad, some good. I'm at a place now where I know myself better than I ever have before. This is mostly a good thing, but this knowledge also brings with it an understanding of what I need to work on. And this part can be difficult to accept sometimes.
This year I ran marathons, had 3 books published, gave talks, listened, tried to understand. I've been in rooms I never thought I'd set foot in. I'm grateful for all of it. But there's also been a level of stress I've never experienced before, which impacted me both physically and mentally. Burnout became a threat in a real way.
There's been low periods. There are every year. Times when I didn't feel good enough, that I felt alone and lonely. There was some heartbreak, too. But there was also adventure, and happiness and love. And that's what life is, I think. It's not working to be in happiness all of the time. It's finding the correct balance between the good and the bad. And I think 2022 has been the most balanced I've been in a long time.
You're probably sick of hearing it from me, but mental health is a daily effort. It consistent, incremental work. Some days we don't get it right, but there's always tomorrow. There's always next week, next month, next year. So, if you struggled to find the balance this year, there's always next year. And it's fast approaching.
In 2023, commit to your mental health the way you commit to your gym routines and meal plans. Make it a priority. Talk about it. Learn about it – learn about you. It's a game-changer. This is one thing I know for certain after 2022.
Finally, I want to say a sincere thank you to all of you. For being here. For reading. for having conversations. It does more good than you'll ever know. And it is something I am deeply grateful for. This space is a much yours as it is mine.
Until next year,
Daragh