Unconnected Thoughts That Eventually Connect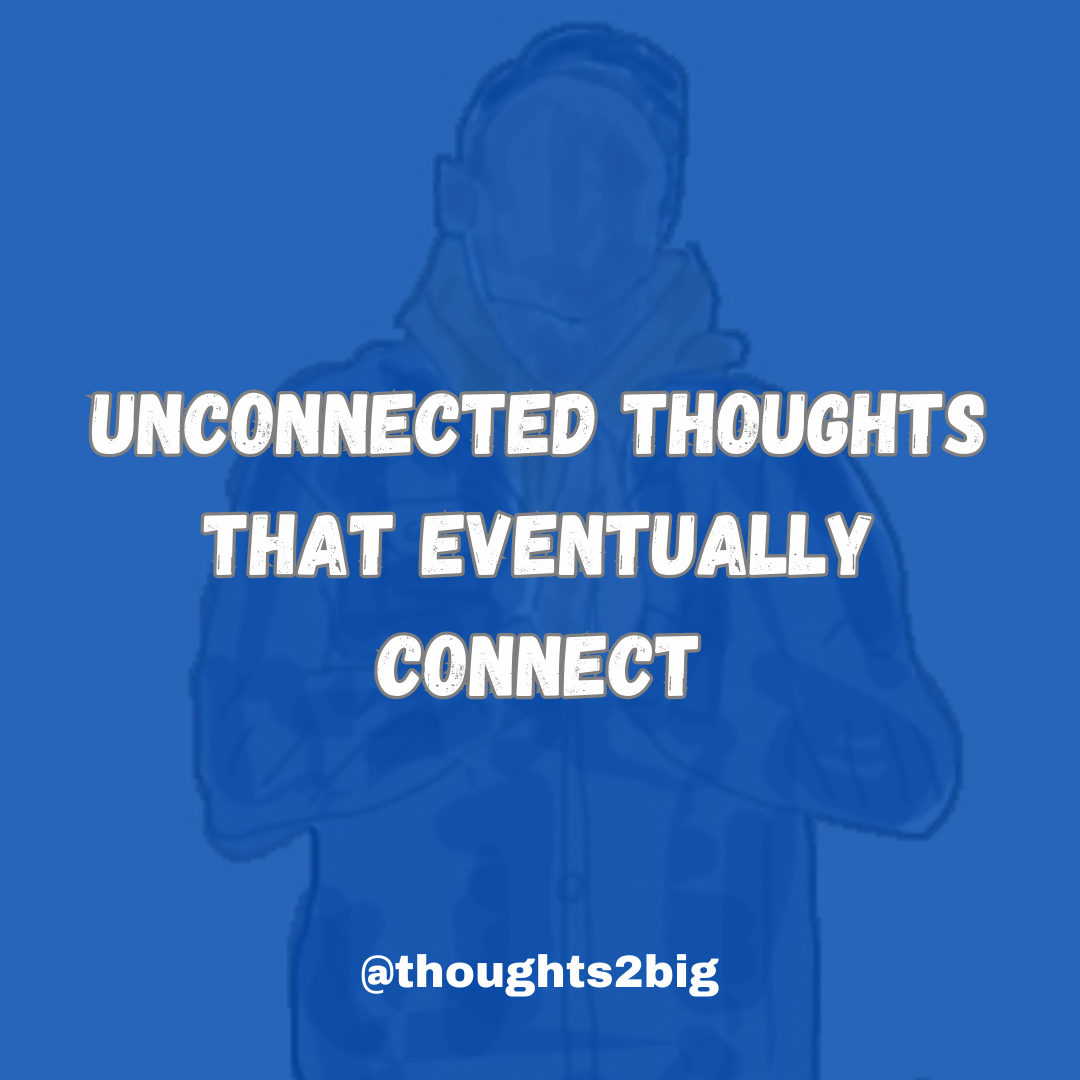 tired now

tired now with a chance of anxious later

tired later with a sprinkling of anxious

tomorrow, less tired, less anxious

tired all evening with an anxious front rolling in by morning

lasting until the weekend

On Monday, not tired, not anxious, until after lunch

---

Sometimes you have a connection that you think is one thing which ends up being another thing. That can be disappointing. but overall, it isn't. Overall it's good. Because you have a connection. They don't come around all that often. And so even if it doesn't look the way you thought it might, it still exists. Can't change that. Shouldn't change that. Don't change that.

---
A list of questions to ask someone you're getting to know:
what's your favourite dinorsaur?
can you do close-up magic?
do you think you could beat me in a race?
do you prefer yawning or sneezing?
is your favourite superhero Spiderman?
why not?
which city makes you feel saddest?
how do you feel about rolled-up jeans?
---
A list of things that seem important:
You can't really tell how tall someone is from the internet.
The only thing you can acceptably demand in any situation is justice.
Justice can look like cups of coffee, pints of beer, providing towels for showers, seeing movies you don't love because your friend loves them, making effort.
When you see dogs in public, you should address them formally.
Disappointment is okay.
Every now and then you can allow yourself to be happy.
Work everyday on the self-talk.
If you can't say how you feel, you should at least write it down.
---
I also have a Substack